Getting You Back to the Life You Love

with Physical, Occupational and Speech Therapy!
Physical, Occupational and Speech Therapists work together to help individuals overcome obstacles and regain or maintain independence and health.
Physical Therapy is the examination and treatment of musculoskeletal and neuromuscular problems that affect peoples' abilities to move and function in their daily lives.  Physical therapy may be necessary for those recovering after an illness, injury, surgery or chronic condition. It can help speed up the recovery process by improving mobility, strength, and balance.

Occupational Therapy is the holistic intervention in many areas of occupation including: bathing, dressing, grooming; instrumental activities of living, such as: home and financial management, rest and sleep, education, work, play, leisure and social participation.  Occupational therapy interventions include helping with learning to compensate and/or regain skills to lead a full and productive life.

Speech Therapy is for those who have difficulty communicating, swallowing, or eating. Speech therapy can aid patients in recovering from a stroke, brain injury, or those who have difficulty communicating due to dementia. It can also help patients learn safe swallowing techniques to reduce choking risks.
Most people will require at least one rehabilitation service at some point in their lives, making it important to know the role and benefits of therapy. After therapy, many patients find a renewed sense of confidence and may even discover that daily tasks are easier and safer to complete. If you or a loved one could benefit from physical, occupational, or speech therapy, speak to your doctor today about treatment options.
---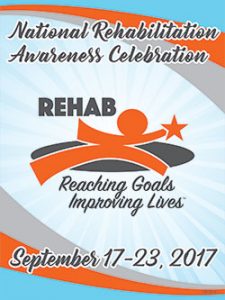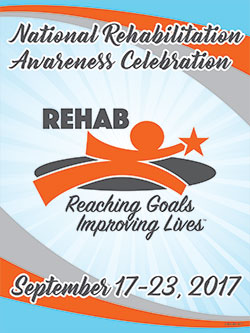 Celebrate National Rehabilitation Awareness: September 18- 24
Every year, the National Rehabilitation Awareness Foundation designates a week in September to educate people about the benefits and impact of rehabilitation. Healthcare Therapy Services is proud to be your trusted authority in post-acute rehabilitation.
https://www.htstherapy.com/wp-content/uploads/2017/08/Getting-You-Back-to-the-Life-You-Love.jpg
321
845
marketing
https://www.htstherapy.com/wp-content/uploads/2016/05/HTS-logo.png
marketing
2017-08-11 13:22:44
2017-08-11 13:22:44
Getting You Back to the Life You Love