Your Partner in Therapy…and more.
HTS serves communities by providing comprehensive physical, occupational, speech therapy and wellness programs.  However, we are more than just a therapy provider. We work side-by-side with our partners at all levels. We are experts in our craft with 30+ years of proven success providing exceptional programs, people and processes to ensure the clinical and financial strength of our clients.
How We Support Our Partners
HTS is helping providers conquer some of the biggest challenges in our industry. We are a trusted partner that delivers on our promises and provides innovative and powerful solutions. You deserve a company that is committed to creating a strong future for your organization.  See how we support our partners below.
"We are an independent chain of 3 communities. Whether its PDPM or starting a new program, HTS comes to us to make sure we have the right tools, trains our team and makes sure that we are successful. We just really appreciate their dedication to us. We've gone through a pandemic together and we continue to be so thankful for our partnership and all of the things that we have experienced along this journey. They are an important part of our Essential Family."
Beth Harpe, CEO
Essential Senior Health & Living
"Once we made the switch to HTS, you could easily see in the financials the positive impact that they made. There is so much I can say. Working with them as we have grown as a company has been wonderful. The amount of our skilled services have doubled, and we have built new service lines. They have added so much value and are an important part of our mission at Bethel. The HTS corporate team, my Regional director and my on-site therapy team are all attentive, supportive and always full of ideas and strategy. I know I am not their only client, but they make me feel like it. We have a great partnership."
Josh Bowman, CEO
Bethel Wellness Community
"From keeping us informed on ever changing updates and the fantastic therapists, to the support we receive from the home office…HTS has made my job so much easier. HTS marketing is amazing and they offer innovative & dynamic ways to get the word out about all the services we offer to our community. We may be a small, 58 bed, not-for-profit community but HTS has a unique way of making Ketcham feel like we are the only community they are serving. God truly has blessed me with HTS."
Kathy Wittmer
Administrator
We hire exceptional people who do amazing things.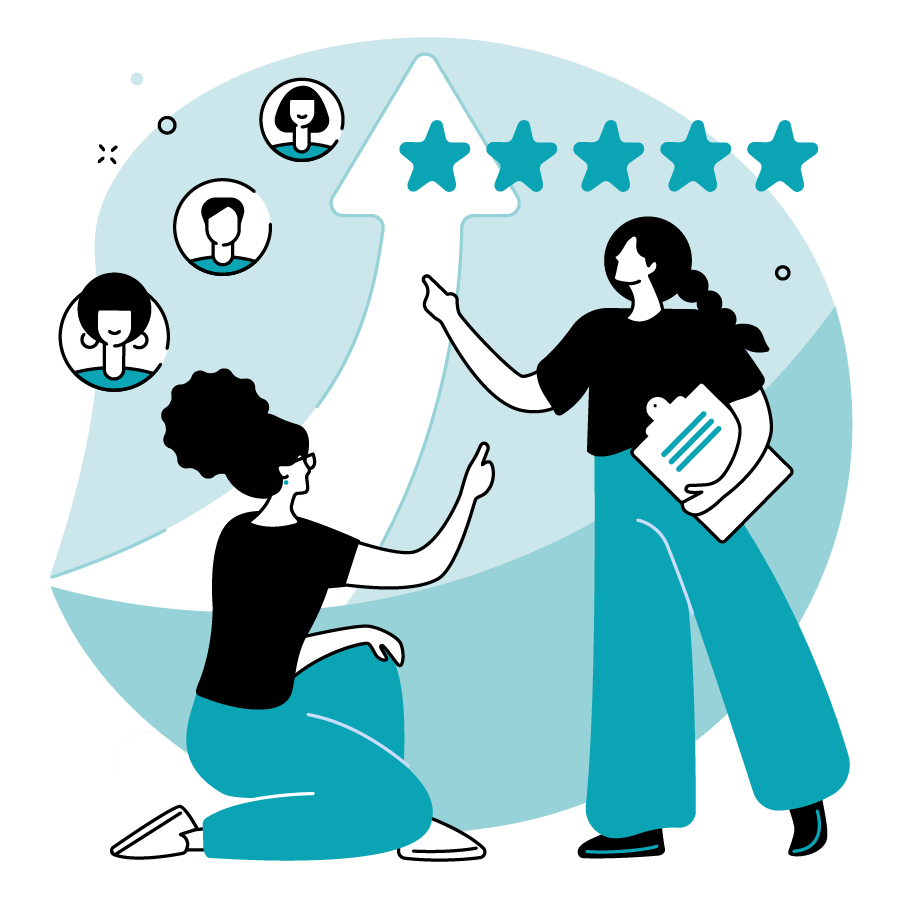 We know you love your career but want the flexibility to allocate valuable time to the people you love and activities you enjoy. We understand you want a company who is invested in your future and encourages your professional development.
Check Out Our Latest Posts
HTS provides solutions to assist our partners effectively capture clinically indicated conditions and services to facilitate patient centered care that is consistent with medical needs. Maximize your CMI opportunities through accurate coding for clinical and financial success.
Your CMI Deep Dive Includes…
5 PDPM Process Improvement Solutions
PDPM success is contingent upon excellent communication. Therapy no longer drives the meeting process as all disciplines within the IDT must contribute to the collection of data to assure coding accuracy.
HTS is uniquely positioned with a team of seasoned therapists and nurses to analyze data trends for system optimization under PDPM. 
The HTS Census Circle... A Powerhouse Network for Senior Care Marketing
Let's face it, building and maintaining census is hard work. Now more than ever, you need a group of like-minded professionals that share the same challenges when it comes to the everchanging world of census stabilization.
Brought to you by your marketing team at HTS, we invite you to be a part of our Powerhouse Network…a collaborative of senior care marketing and admission gurus.

© Copyright 2022 - Healthcare Therapy Services, Inc.