The HTS Census Circle… A Powerhouse Network for Senior Care Marketing

Join our Census Circle!
Let's face it, building and maintaining census is hard work. Now more than ever, you need a group of like-minded professionals that share the same challenges when it comes to the everchanging world of census stabilization.
Brought to you by your marketing team at HTS, we invite you to be a part of our Powerhouse Network…a collaborative of senior care marketing and admission gurus.
HTS partners are invited to attend all live webinar trainings in addition to on-demand recorded trainings hosted on the PartnerHQ web portal.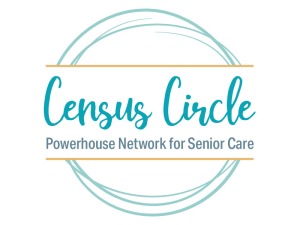 Trainings for Your Marketing & Admissions Team:
Creating Powerful First Impressions & Personalized Tours
First impressions matter. So how do we create a positive, person-centered first impression? Does our tour quality. both live and virtual, need a little refresh? Are we effectively showing our value as the expert provider of choice? That's exactly what we will be covering during this 1-hour webinar.
Map Out Your Marketing
The Holiday season in healthcare is super busy. Don't have time to form your strategy? No problem—we've got you covered. Start your New Year off strong with our strategic and tactical tools to meet your outreach, social media and growth needs.
Now Hiring! Leverage Your Marketing to Attract More Talent
To stay competitive and attract candidates to your organization, let's talk about how to leverage your recruitment marketing! Let's dive into the importance of building a strong brand, utilizing an omni-channel approach and best practices to streamline your recruitment process.
Developing Your Scorecard – Meaningful Metrics for Your Referral Network
Key metrics you should be sharing with your physicians, hospitals, and managed care networks to strengthen communication and ultimately develop a value-based relationship.
All Things Therapy: The marketable therapy and clinical programs happening in your building!
Let's dive into our HTS clinical programs…how to sell them to your referral partners, market them to the general public and use our customizable, print-ready marketing materials to get the word out!
It Take a Village – Collaborative Care Transitions
Successful care transitions and client experiences expand well beyond the D/C. Let's take a deep dive into the processes behind proper care transition and how it can greatly reduce your risk for readmission penalties.
What's Your Secret Sauce? 5 Ways to Attract Referrals
SNF providers are finding creative ways to stand out against the competition in a crowded market. Sometimes this means going back to the basics. From marketing clinical skills and programs to creating a "red carpet" person-centered experience that leaves a long-lasting impression, your secret sauce can be a powerful differentiator.
Social Media Reboot
Let's dive into the details and trends of social media platforms. Learn resources for easily organizing and creating powerful content and posts. Optimize social media to create a stronger brand, represent your culture and build a platform to support both workforce and census stabilization. Whether you are a social media novice or expert, let's come together on this popular topic.
Get Started Today!
Login to
PartnerHQ
web portal for instant access to census circle trainings, hospital data, marketing tools and other popular resources.  For login assistance, contact
marketing@htstherapy.com
.
Need a Powerful Therapy Partner? Contact Amanda Green, Executive Director of Strategic Development amanda@htstherapy.com for information about our contract therapy partnerships.

https://www.htstherapy.com/wp-content/uploads/2022/03/HTS_CensusCircle-1.jpg
321
845
htstherapy
https://www.htstherapy.com/wp-content/uploads/2016/05/HTS-logo.png
htstherapy
2022-03-24 16:11:46
2022-03-25 11:42:07
The HTS Census Circle… A Powerhouse Network for Senior Care Marketing